Why is a used car history report useful?
3 min read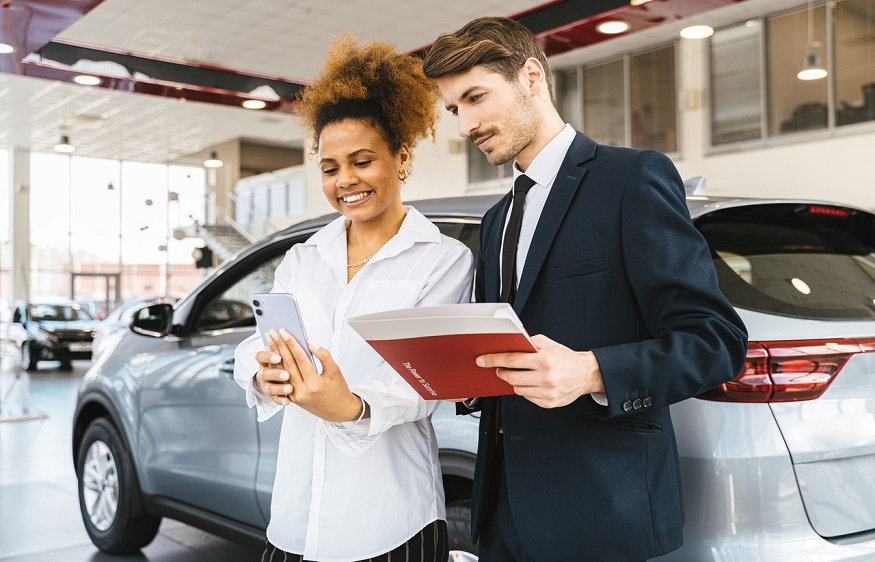 When you are planning to buy a used car, it is very important to obtain a vehicle history report first. Why? Because that's the only way to find out all about the car's history, so you can make an informed decision and know exactly what you're going to spend your money on. On top of that, you'll be on equal footing with the person selling you the car.
The seller of a used car is always at an advantage, as they have the most knowledge about the vehicle's history. With a car history report at your fingertips, however, you'll be on a level playing field in negotiating a fair price for your future car.
What is a car history report?
A vehicle history report provides details of how many previous owners the car has had, whether or not it has been involved in accidents, its actual mileage and much more important information for you as a prospective buyer. To get a car history report, the only thing you need is to know the car's VIN number – or body series – to start documenting.
One of the most important things you'll learn from a car history report on the car you're planning to buy is the vehicle's accident history. The auto history report provider gathers data from state agencies, insurance companies, repair shops and law enforcement organizations to create a list of serious collisions a car has suffered. In some cases, you'll just see that a collision occurred, while in others the information will be quite detailed, specifying which parts of the car were damaged or whether another vehicle or fixed object was involved in the accident.
At various times in a car's life, its mileage will be recorded in certain official documents. These documents are made, for example, at changes of ownership, registrations or vehicle inspections. A vehicle history report can confirm or question the mileage that the car has on board at the time it is offered for sale. If the value you see on board the vehicle you're considering buying is lower than the one shown on the history report, then this should be a red flag for you. Unless the seller has a solid explanation as to why these values don't match, it's time to call off the purchase.
Reverse mileage is a fairly old and common scam in the used car market. At the same time, it's also as illegal as it gets! But modern cars' electronic dashboards and comprehensive vehicle history reports make this scheme increasingly difficult to pull off today. However, it is possible to change the whole set of measuring instruments, which includes the odometer, so you need to be vigilant to protect yourself from a potential scam.
How do you get a vehicle history report?
Before you make the decision to buy a used car, look into getting a vehicle history report. Our company is one of the leading providers in this respect, which provides you with an online platform that can be accessed anytime and anywhere so that you can easily and quickly find out about the vehicle you are considering.
How do you do it?
Go to our homepage and enter the vehicle identification number – the car VIN number – in the dedicated field and, as a first step, find out what data the requested report will provide. Starting from basic information such as the make and model of the car or the year of manufacture, you can also find out the number of owners, the history of incidents it has been involved in, the actual number of kilometers driven, or whether it is registered in the authorities' database as a stolen vehicle. For a detailed report, you will have to choose the payment method and buy a report. After placing an order you will get an e-mail with confirmation and a link to your account with a temporary password, which was made automatically. In just a few minutes, a car history report will be added into your account,so you can safely continue the process of buying the car you want.