What to Look for in a Professional Hail Damage Car Repair Near You?
4 min read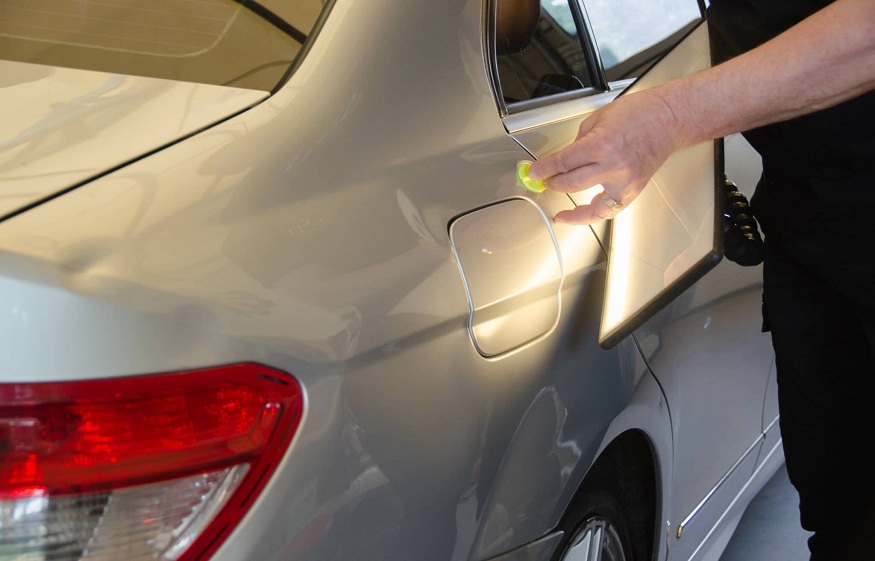 If your vehicle has been caught in a hailstorm and suffered damage, finding a professional hail damage car repair service is crucial to restoring your vehicle's appearance and value. With numerous options available, it can be overwhelming to choose the right repair shop.
This blog post will guide you through the key factors to consider when searching for a professional hail damage repair near you.
Expertise and Experience
Repairing hail damage requires specialized knowledge and skills. When selecting a hail damage car repair service, prioritize finding a shop with expertise and experience in this specific field. Look for repair shops that specialize in hail damage repair or have a dedicated team trained in handling such repairs.
Choosing a specialized repair service ensures that the technicians working on your vehicle have the necessary skills and techniques to effectively restore its appearance. They will be familiar with the specific methods and tools required to repair hail damage, minimizing the risk of further damage or improper repairs.
Quality of Workmanship
Maintaining the original factory finish of your vehicle is crucial when repairing hail damage. When searching for "hail damage car repair near me" choose a service that prioritizes quality workmanship and has a reputation for providing excellent results. They should use high-quality materials and employ state-of-the-art equipment to ensure a flawless repair job.
To assess the level of craftsmanship, ask the repair shop for before and after pictures or examples of their previous work. This will give you an idea of the quality of repairs they have performed in the past. Look for smooth and seamless repairs that make the hail damage virtually undetectable. A reputable repair shop takes pride in its workmanship and strives to restore your vehicle to its pre-damaged condition.
Insurance Claims Assistance
Dealing with insurance claims can be a daunting task, particularly when it involves hail damage. Look for a hail damage car repair service that has experience working with insurance companies and can assist you in navigating the claims process smoothly.
A reliable repair service will be knowledgeable about insurance requirements and can help you with accurate damage assessments. They will document the extent of the hail damage and provide detailed reports for your insurance claim. Additionally, they can guide you through the necessary documentation, ensuring that you have all the information and evidence needed for a successful claim.
Timely Service
After a hailstorm, many vehicle owners seek repairs simultaneously, leading to a surge of damaged cars at repair shops. Inquire about the repair shop's turnaround time to ensure that your vehicle will be repaired promptly.
While quality workmanship is essential, it's equally crucial to have your car back on the road within a reasonable timeframe. A reputable auto hail damage repair shop will provide a realistic estimate of the repair duration based on the extent of the hail damage and their current workload. They will keep you informed about any potential delays and strive to complete the repairs as efficiently as possible without compromising quality.
Customer Reviews and Testimonials
To gauge the reputation and reliability of a hail damage repair service, read customer reviews and testimonials when searching for "hail damage repair near me". Check online platforms, such as review websites or social media pages, to gain insights into the experiences of previous customers. Positive feedback and testimonials indicate that the repair shop has satisfied customers and can be trusted to handle your hail damage repair professionally.
Warranty and Guarantees
Reputable repair shops stand behind their workmanship and offer warranties or guarantees on their repairs. Inquire about the warranty coverage for the repair services provided. A warranty ensures that if any issues arise with the repair job in the future, the repair shop will address them without additional costs to you.
Convenient Location
While searching for hail damage repair services, prioritize finding a shop near your location. Opting for a repair shop that is easily accessible can save you time and transportation costs. It also allows you to visit the shop and discuss the repair process in person, ensuring effective communication throughout the entire repair procedure.
Conclusion:
When your vehicle sustains hail damage, finding a professional repair service becomes paramount to restoring its appearance and value. By considering factors such as expertise, quality of workmanship, insurance claims assistance, timely service, customer reviews, warranty coverage, and convenient location, you can make an informed decision about the best hail damage car repair service near you. Remember, investing in a reputable repair shop will not only ensure the proper repair of your vehicle but also give you peace of mind.